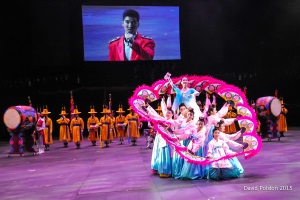 Light Action's wide range of high resolution digiLED and Gtech LED Screens can transform your concepts and ideas into captivating video projections. We offer various sizes scaling from 5mm to 37mm in custom shaped designs that can be ground supported or flown indoor or outdoor. If you want to bring the production to your audience, we can also provide mobile LED screens.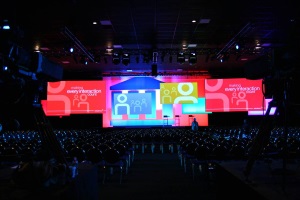 Our high-definition projection systems comprised of Barco, Digital Projection and Panasonic projectors will create the impact that you need to capture your audience's attention. Widescreen and 4×3 screens with all digital paths from source to screen are available to project your simplest elements to more complex high-definition projection mapping. Our skilled team of experts can create and produce a custom and unique experience with the combined use of multi-screen switchers and image blending to even further enhance your guest impression.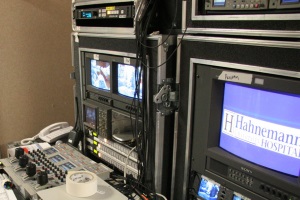 We have endless capabilities to design and produce your next video production from start to finish with our extensive state of the art equipment and services. Light Action offers hi-definition cameras and production inclusive of TV long lens options, fiber and Triax along with HD-SDI switching packages with HD graphics and playback support. For those events that need to reach around the globe, our team also provides webcasting services and support. Our hi-def closed circuit TV systems with near zero latency audio embedding and digital distribution and new fleet of 80in, 60in and 50in TVs provide our clients with an array of enhancement options. Light Action's sitewide distributions system includes wireless HD-SDI and fiber, satellite and IP uplinking. ENG/EFP production is offered for those one-on-one interviews and testimonials. Complete HD post production, editing, DVD/Blu-ray mastering, streaming and motion graphics are also available at the conclusion of the event production.