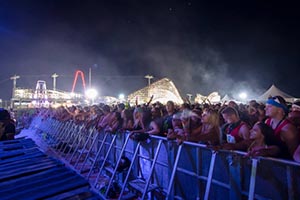 Safety and crowd control are imperative for the success of large concerts, parades, festivals and political events. Our inventory of bike rack and lightweight aluminum barricade allow us to offer you the opportunity to design a reliable and safe layout for spectators, staff and performers.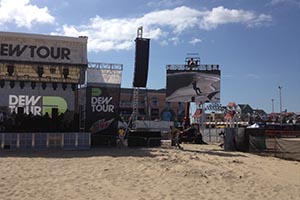 With a combination of our upright truss towers and box truss, Light Action can construct a variety of goal post designs or custom create for your specific needs. Our ground supported, fixed and self-climbing goal post structures have the capability to fly banners, signage, lights, video and audio. Light Action offers line array towers in various sizes and heights for both indoor and outdoor venues.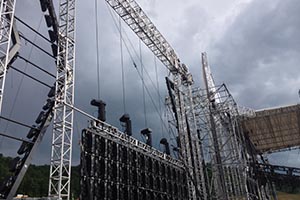 Light Action can handle the largest and most complex rigging demands with our widespread inventory of motors and truss. With a selection of ¼ ton, ½ ton and 1 ton chain motors we can lift audio, lighting, truss, video walls, goal posts and scenery. In addition to offering moving light pre-rig truss, standard box truss, spigoted truss and circle truss in both black and silver finishes, we can custom design and fabricate colors and sizes for any event.