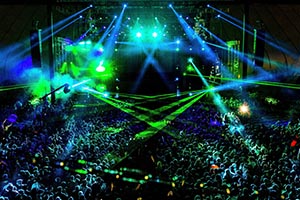 Our experienced designers and technicians have an extensive inventory of lighting gear inclusive of Vari*Lite and Clay Packy fixtures to fully equip your concert event to its maximum potential. We offer a full line of automated LED lighting effects, conventional lighting, moving lights, strobe lights and spot lights of all sizes to create any world-class concert, tour or theatrical performance. Maintaining exclusive manufacturing rights for our trussing, along with our large array of motors and rigging gear, we are prepared to customize your illumination needs in any space including multiple outdoor festival stages, arenas, and intimate indoor venues.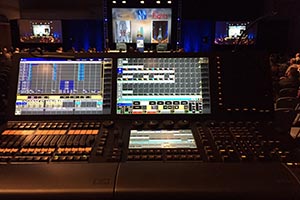 Communicating your brand is essential during any production from tradeshows and conferences to meetings and product launches. Lighting is a critical piece in sharing this message to your audience. Our skilled staff is fully prepared to provide you with cutting-edge lighting technology inclusive of energy-efficient and environmentally friendly LED products to get your message across. Promoting brand awareness or product activations to employee recognition or fundraising, Light Action will customize and design your lighting package to enhance your keynote speakers, create audience interaction, and transform the overall room atmosphere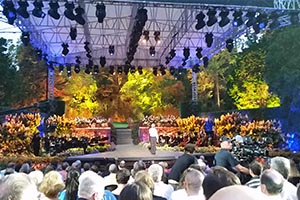 Live and filmed productions are once in a life time moments. Our expertise can provide creativity and efficiency to capture these moments with the most advanced lighting technology for optimal broadcasting. With full HMI & Tungsten packages, grip packages and battery operated LED lighting, our crew can meet the demands of today's filmmakers and producers.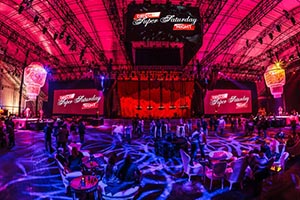 Light Action can transform your special event into a unique and custom experience through design and installation of lighting décor. Our team offers full-service, expert assistance in designing, planning, and producing a wide range of events from conception to conclusion including weddings, fundraisers, galas, movie premiers, and commencements. Whether it is festoon lighting under the stars or moving lights on stage, we can create the perfect ambiance for all guests to experience.