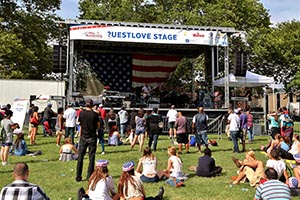 Light Action offers a variety of Mobile Roofing & Staging Systems for your next outdoor event. Each stage is equipped with a pre-assembled roof, rated rigging points and side and back wind walls. With minimal installation required, mobile systems are perfect for small community affairs to large celebrations. Our available mobile options range from sizes as compact as 20'x16' to as large as 50'x50′.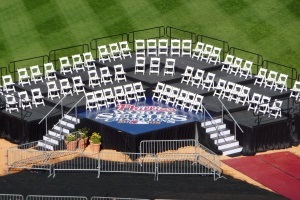 Light Action can provide Rolling and Choral seating for any event. Our standard or custom stage decks can be used with a variety of surfaces and layouts to create "U" shaped, "V" shaped, straight or custom riser systems. Accessories such as guardrail, chair stops and closure panels enhance the appearance of our riser system while providing additional safety measures. Tiers can be over-hung to minimize space and choral risers can be dismantled and re-configured for use in multiple applications. Let us know your requirements; we can build it.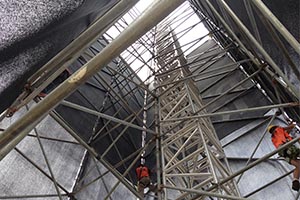 Our ringlock scaffolding systems offer clients the opportunity to create a variety of structures, stages and towers of heights over six feet tall. We provide scaffold stage deck, bays and stairs to design the most secure structure for any event.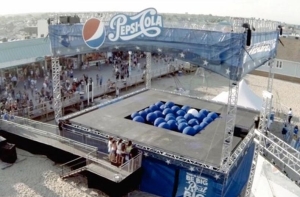 Light Action offers a complete and expansive staging inventory of various sizes, shapes and heights to meet the demands of any event. We have the ability to design and fabricate custom decks and risers for unique structures. Our equipment is designed for both indoor and outdoor settings, so whether it is a concert performance stage, fashion runway or pool platform we can accommodate any location or venue. In addition to our varying leg heights, Wunderstructures are available to provide additional support and ease with larger structures. The safety, security and stability of our platforms are enhanced with a wide range of available accessories including steps and stairs, shirred and flat skirting, guard rails, hand rails and ADA ramps and lifts.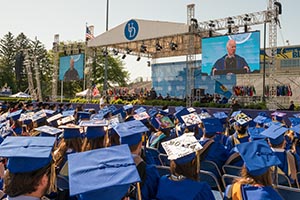 We offer a full variety of outdoor, load bearing tower roofing systems ranging from 35'x35' 4-post roofing systems to 65'x45' 8-post roofing systems. Engineered and manufactured by Applied Electronics, our roofing systems allow you to create an entire venue experience on stage. They provide the infrastructure to suspend the weight of lighting systems, video walls and audio systems.